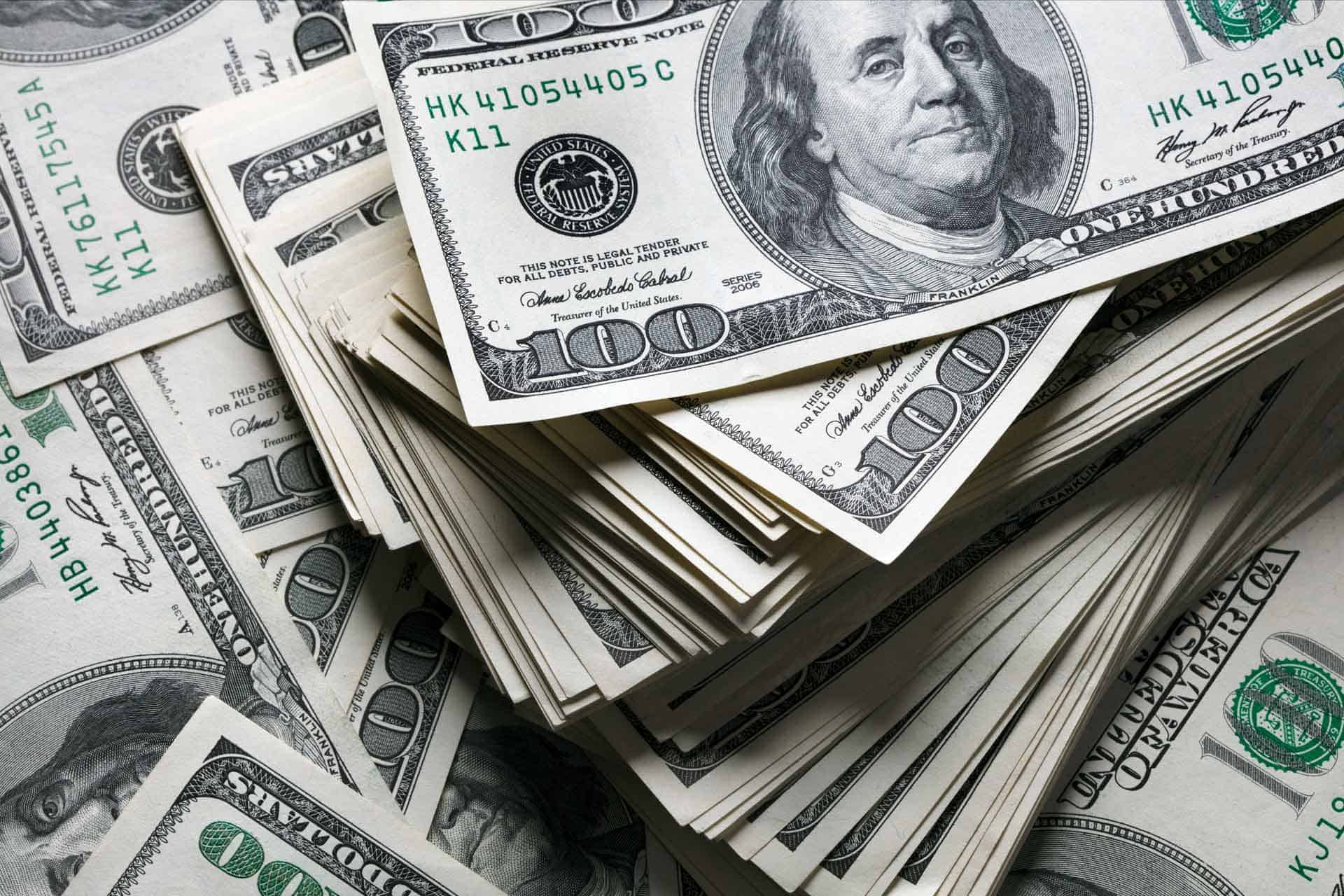 Hey, dad, could you use a little more money in your pocket?
Would an extra $1,500 make life a little easier for you? What about an extra $500? For a lot of dads that is a gamechanger when it comes to their home finances.
Whether you have a steady income or not, you probably need a little extra cash every now and then. Fortunately for you, there are plenty of things you can do for money – and you only need a couple of hours every day for it!
Call it a side job or side hustle, as long as it doesn't get in the way of your regular job, you need nothing but a little effort to make the most of it.
Down below you'll find more than a fair share of options. Some of them will be quick fixes to get out of a tough spot and others will be great long-term opportunities. There's a little bit of everything there – and all you have to do is choose the one you like!
1. Sell old items online
If you have your basement or garage filled with things you don't even remember buying, a good idea would be to sell them all online. Your trash could be someone else's treasure.
It could turn into something other than a one-time thing! If you get good at it, you can flip items or sell someone else's old stuff for a commission. All you have to do is take good pictures, write great descriptions, and wait for the right buyer.
2. Become an Uber (or Lyft) driver
Do you like to drive around town? You can do it for money! The gig economy has gone through the rough for the last couple of years – and if you ever Uber'd around, you were a part of it.
The great thing about working in the gig economy (as an Uber or something else) is that you can work the hours you want. Early morning? Noon? Late-night? As long as someone needs a ride, there's money to be made.
3. Postmates deliveries
If you don't have a car or don't feel like picking up strangers, Postmates might be the next best thing you can do. You don't even need a car for it! Your task will be to deliver food and other meal-based goods around. And you'll get plenty of tips! It's a great idea for big cities and other high-traffic areas.
4. Use Airbnb to rent your guest room
This is a great (and quick) way to make money with little to no effort at all. The thing is, you need a house to do so. Whether you have a spare room or a whole house to rent, Airbnb can help you get clients for it. You'll get paid 24 hours after the guest arrives – and as long you get great reviews, the guests will keep coming.
5. Offer a service on Fiverr
Fiverr is another giant of the gig economy. You can offer any kind of services (writing, translation, modeling, recording a video, recording audio, and more) and get paid for it!
Don't let the name trick you: Fiverr's rate starts at $5 – but you can charge as much as you'd like. You can use other similar platforms too, like Upwork.
6. Do small jobs for mTurk
Mechanical Turk (or mTurk) is an Amazon platform where you can earn money by doing small (and sometimes repetitive) tasks. Even though each task doesn't pay much by itself, if you string plenty of them along you'll get a fair payday.
7. Skype tutoring
Do you have a computer, a camera, and a good set of skills? You have all it takes to teach online. It might seem like small money – but some people make a hefty living doing this.
8. Start a blog
This won't give you money right away – but it can snowball into something big. All you have to do is write great articles for your blog. If you manage to do it, you'll be earning money every day. It's a great way to create passive income streams, but not everyone is up to the task.
9. Sell an online course
There are plenty of places where you can sell a course, Udemy is one of them. As long as you market yourself the right way and you know something other people want to learn, online courses are a great source of income.
10. eBook writing
If you have a knack for writing, eBooks might be the best thing for you. There are plenty of online publishers today – and even giants like Amazon are willing to publish eBooks for a fee.
11. Attend marketing focus groups
Marketing companies are always hosting focus groups to try and figure out the consumer's mind. You'll be asked plenty of questions (none of them personal) and you might try a new product that hasn't been launched yet. It's a great place to try new things and make some money.
12. Start a YouTube channel
Similar to blogging, this isn't the fastest way to earn money. If you have the patience for it (and you follow YouTube's strict guidelines) you'll be able to build an audience big enough to monetize your videos. Another great way to create passive income streams!
13. Work for TaskRabbit
It's like Uber but for random tasks. Lift heavy furniture, assemble something, unclog a toilet, whatever it is, if someone's willing to pay you for it, it'll appear on TaskRabbit. You'll need to get vetted to start working, but it'll happen quickly.
14. Sell home craft items on Etsy
Do you make shirts, mugs, or something unique? You can sell it on Etsy. You provide the goods and they'll give you the clients. For a small commission, of course. They let you sell digital goods too!
15. Start your own carwash business
You don't need a big place to do this. Only the right tools, which aren't that expensive. Use fliers and social media for publicity. With a few clients each day, you'll make more than enough.
16. Become a personal trainer
If you love all things health and fitness, you can take your passion and turn it into a money-making machine. There are lots of people who want to lose weight and look better – and you can help them do that! You can sell gym routines, meal planning, overall advice, and more.
17. Teach music lessons
Piano, guitar, bass, and even singing – these are all things you can teach to other people. You can advertise online or via word of mouth. The best thing about it is that you don't have to go anywhere to teach, you can do it via Zoom if you'd like.
18. Become an email marketer
If you know how to write in an alluring way, email marketing is the thing for you. Keep in mind building your email list is going to take time and effort – but after you do it, you can sell anything you want for a commission.
19. Write resumes for cash
You can help other people get a job and earn money at the same time by doing this. Good resumes are hard to come by – a lot of people will pay you for it if you know how to do it. LinkedIn is a great place to advertise this kind of service.
20. House sitting
Being a professional house sitter isn't hard at all. All you have to do is stay in one place and make sure everything stays intact. People with vacation homes usually hire house sitters and you could be the next one. You can find a house sitting job on HouseSitter.com
21. Become a driving instructor
Every year, young and not-so-young people decide they want to learn how to drive. You can teach them to do so (and earn money) if you get certified as a driving instructor.
22. Tour guides
Do you live somewhere exotic? Do people go to where you live for a vacation? You can show them all the nice places you know and love – for a fee! You can do group tour guides or private ones. It's a great gig if you know the best spots around town!
23. Become a virtual assistant
There's a huge market for virtual assistants right now. If you're organized, polite, and charismatic, you're bound to find someone who will hire you. A VA needs to keep up with the schedule and make sure the boss isn't late!
24. Pick up a new skill online
With the rise of online courses it's easier than ever to pick up a new skill that people will pay for. Sites like Lynda (which you may get free access to via your local library), Skillshare, or even free videos on YouTube. You can learn graphic design, digital marketing, copywriting, or 1,000s of other skills that people will pay for.
25. Coaching or Mentoring
You don't need a college degree to coach or mentor others. You can find a lot of different coaching frameworks via books at your local library and then offer to coach others in your field. Imagine a first year architect trying to transition from college to the work force. Having a coach who has 'been there' will be hugely valuable to them … and make you some extra money in the process.
There you go, 25 side hustles to choose from. As always reach out to us if you have any questions.