CALLING ALL: DADS WHO WANT TO GET HEALTHY
How Busy Christian Dads Are Looking Better, Feeling Better, And Having More Energy WITHOUT Spending Hours in the Gym or Starving Themselves …



Are you thriving at life, dad?
Dear Dad –
In John 10:10 Jesus says, 'I have come that they may have life, and have it to the full.'
But, does life feel like that for you?
If you are like me life can feel:
Overwhelming
Stressful
Draining
The tank is empty.
Where is that life that Jesus talks about?
At Healthy Dads, we believe that life is ready and available for you.
And we want to help you get there.
The program is called Healthy Dads Pro.
It's a 12-week program to help you level up your faith, fitness, and fatherhood.
Join us!
– Mike Ruman
Founder, Healthy Dads
What Dads Really Need To Get Healthy
Imagine what life would look like for you
and

your family if you had …
✅   ENERGY to play outside with your kids and not have to take a break every 5-minutes.
✅   A body that gave you CONFIDENCE to take off your shirt at the pool.
✅   FLEXIBILITY to touch your own toes.
✅   A spouse that looked up to you and RESPECTED you because you did the hard things to get healthy.
✅   Kids that came to ask you to play because you were 'FUN dad'.
✅   A prayer life that grew you CLOSER TO GOD every day.
✅   A clear mind that helped you be more PRODUCTIVE at work.
✅   STAMINA to stay up late and finally finish a movie with your kids without falling asleep halfway through.
✅   Friends asking you 'what's your secret?' because you INSPIRED them to take a step towards their health. And, let's be honest, they are a little JEALOUS.
What's Included With Healthy DadS Pro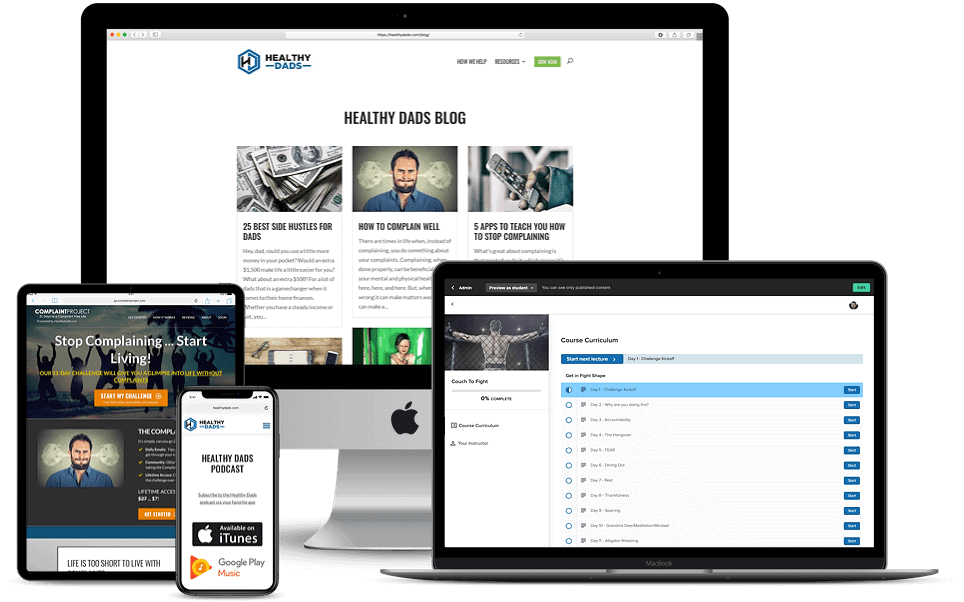 Healthy Dads Pro is a 12-week program that helps dads get healthy.
Our pillars are simple, everything must be simple and fun.
We provide step-by-step guidance on your health journey.
Workout Plans ($297 Value)
Quick Start Checklist ($27 Value)
private community ($97 Value)
Accountability Coach ($147 Value)
Habit Tracker ($27 Value)
Healthy Dads Scorecard ($47 Value)
Access to Support Team ($147 Value)
Access to Resource Library ($147 Value)
Easy and Actionable
Being a new dad I knew my health would take a hit. I'm thankful that HealthyDads.com was there to give me easy, actionable, training to make life a little easier.
Wish I Had This Earlier
The resources and the community at Healthy Dads are amazing! I feel like I have a group of people who care about my success. Thank you!
Meet your guide: mike ruman
In 2016 I was in a bad spot. Overweight, angry, depressed, couldn't sleep, didn't have a real purpose in life.
On the outside everything looked great, but on the inside I was dying.
Then one day I decided things needed to change. I reached out to friends, coaches, mentors. I asked for help. … and I got help.
Since then life has been thriving.
I have a thriving marriage.
My kids actually want to hang out with me.
I feel good.
I sleep.
I'll be the first to admit I don't have this all figured out, but I'm moving forward and want to help you move forward, too.
I want to show you how to live this life, too. It's within your reach, you just have to take action.
Join us, dad. Let us help you thrive!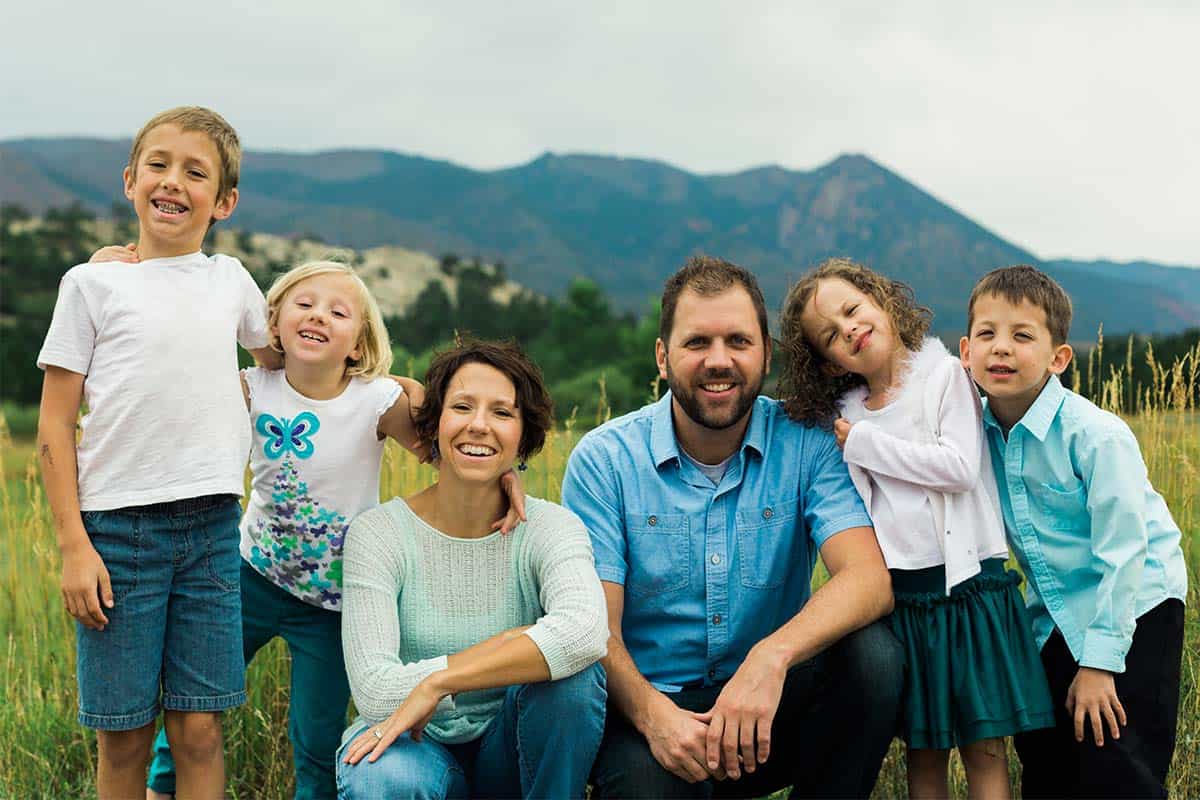 Steps To Becoming a Healthy DadS Pro
Join Healthy Dads Pro
The first step to becoming a Healthy Dad is to join the Pro program.
Take Action
The next step is to take action and join the community and participate.
Take Back Your Health, Take Back Your Life
Get healthy and start leveling up your life, dad!
Fill out the form below to get more info on joining Healthy Dads Pro.
What do I get when I join?
You'll get immediate access to the coureses, content, downloables. We'll add to this resource library each month.
What if I can't join now?
No problem! The current offer is going away but you can always join later at the standard rate.
What if I need to cancel?
I get it, life happens. If you have to cancel in your first 30 days just let us know. We'll take care of you.
Will this take a lot of time?
We've designed our content to be easy and actionable. We're busy dads, just like you.